Federer raises the roof with win over Kyrgios
Roger Federer thrilled his home crowd and regained the lead for Team Europe with a comeback win over Team World's Nick Kyrgios on day two of the Laver Cup in Geneva.
The Swiss star dug deep to resist a Kyrgios charge to the finish line, grabbing a break of serve late in the second set and going on to win the match tiebreaker for a 6-7(5) 7-5 10-7 victory.
Team Europe heads into Saturday's evening session with a 5-3 lead as both teams look to close in on the 13 points that will secure victory on Sunday.
Federer remains unbeaten in Laver Cup singles matches with a 5-0 record after repeating his dramatic win over Kyrgios from the inaugural event in Prague two years ago.
I need some earplugs next time, it was just phenomenal – Roger Federer
It was another gripping, raucous contest in Geneva as two shot-makers went head to head, and the 17,000 fans raised the volume.
"I was hoping it was going to be like this and they didn't disappoint me," said Federer afterwards. "Thank you Geneva."
Early breaks of serve were swapped before Kyrgios started to assert himself, winning a magnificent 31-stroke rally with a backhand winner in game 10, and then roaring back from 4-0 down to take the tiebreaker.
Federer could make little impact as the second set progressed, but a loose service game from Kyrgios at 5-5 opened the door and the Swiss took advantage.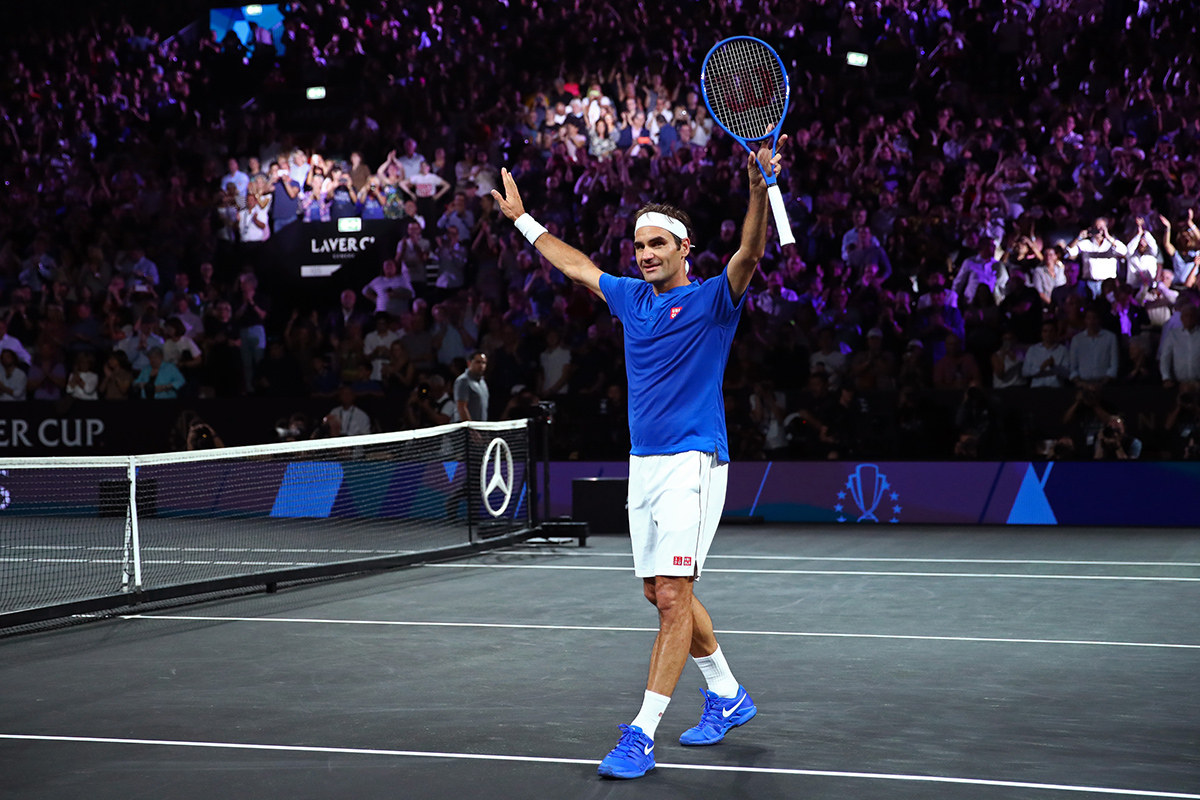 With the crowd now well and truly behind him, the world No.3 took an early grip on the match tiebreaker with one spectacular volley.
At the other end, a frustrated Kyrgios hurled his racket to the ground as the match appeared to be slipping away.
The Australian would not give up and pegged back the lead but a wayward forehand on match point sent the crowd wild, and Federer raised his arms in triumph.
"It was really close that first set so it was tough to lose," added Federer.
"The crowd could feel it, I could feel it. I needed to get some energy going but you can't do that if you don't play any good shots and Nick was playing very well.
"I was just trying to stay focused. If you can turn the momentum, the crowd gets back into it and I need some earplugs next time, it was just phenomenal."
Milos Raonic for World takes on Europe's Rafael Nadal in the evening session at 7pm, followed by Jack Sock and Kyrgios against Stefanos Tsitsipas and Nadal.
REPORT: ISNER FIGHTS BACK TO BEAT ZVEREV
Game Insight group analysis
Federer had win chances at 80% or higher for all of the first set until 10th point of the tiebreak. Kyrgios held serve to get to 6-5. With a critical minibreak to take the set, he dropped Federer's win chances to 62%, nearly equalizing his chance to get back-to-back wins for Team World.
There was little separating Federer and Kyrgios for most of the second set. The win chances for the players were at 50-50 going into the 11th game that would be the decisive turnaround for Federer when he got the break.
Federer took his biggest advantage when he won five straight points in the third to get to 5-3, and an 88% chance of winning the match.
Federer not only had the final edge in the decider but also put more physical effort into the match with 105 high intensity changes of direction and 43 total sprints, compared to Kyrgios' 95 high intensity changes and 41 sprints.
The Game Insight Group, formed by Tennis Australia in partnership with Victoria University, is a team of experts revolutionising tennis through science.